Before You Go, Check Out This Special Offer
Discover it® - 18 Month Balance Transfer Offer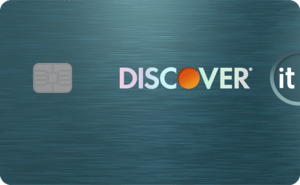 New! Receive FREE Social Security number alerts-Discover will monitor thousands of risky websites when you sign up.
You could turn $150 into $300 with Cashback Match(TM). Get a dollar-for-dollar match of all the cash back you've earned at the end of your first year, automatically.
Earn 5% cash back at Amazon.com and Target now through December 2017, on up to $1,500 in purchases when you activate. Plus, 1% cash back on all other purchases.
Redeem your cash back for any amount, any time. Cash rewards never expire.
100% U.S. based customer service.
Get your free Credit Scorecard with your FICO(R) Credit Score, number of recent inquiries and more.
No annual fee.
Click "APPLY NOW" to see rates, rewards, FICO(R) Credit Score terms, Cashback Match(TM) details & other information.